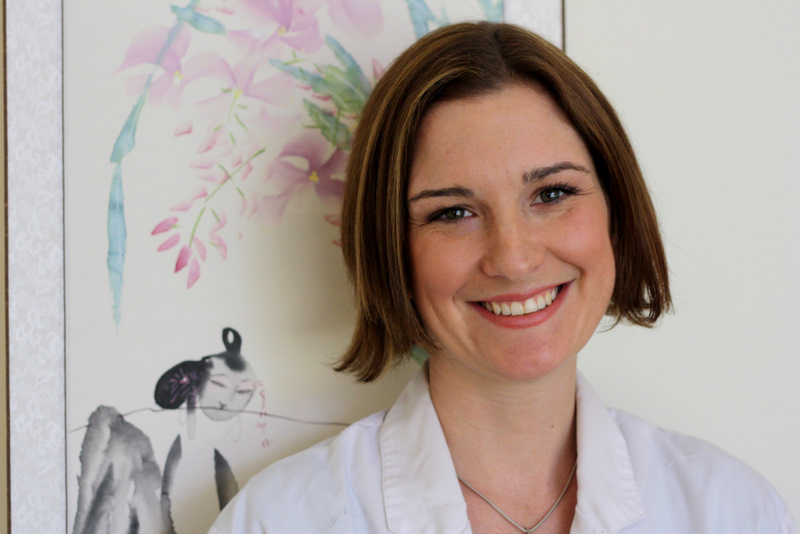 Hello! In case you do not already know me, my name is Elizabeth Girard. I am a licensed acupuncturist, wife and mom to my beautiful daughter Adie. I love my profession and am very passionate about health in general. I always knew that I was going to be in the health field but never really expected to be an acupuncturist. I grew up in a small town and never even heard of acupuncture and Chinese medicine until I went away to college. Like many others in my field, I came to this medicine because of my own health issues. I saw how western medicine was very limited in treating my condition and had become frustrated. After ending up in the hospital for a short stay, I sought out alternatives and stumbled onto Chinese medicine. You can read more details of this on my website under "My Story".
I have my masters in Acupuncture and Chinese medicine and was lucky enough to attend one of the best school in the country. The school allowed for many fantastic and life changing opportunities. I volunteered in a hospice for over a year providing end of life care to terminally ill patients and their families. I have worked in free clinics for the homeless as well as private practices. Most recently I owned and operated, for 5 years, Whole Body Healing, in South Burlington Vermont. I provided in and out patient acupuncture treatments. I was even asked into large corporations to provide acupuncture in house to help decrease stress and work with smoking cessation. I have given lectures several times to UVM medical students and Fletcher Allen's free community outreach programs.
When I am not at my office or being a mom and wife, I am always reading new research and continue to learn new things. I hope that my blog will provide some good information about health and inspire others to make necessary changes to their life. To health, healing and happiness!
Welcome to my most recent blog! I took a short hiatus from writing while  transitioning into my new practice and focused my free time on being a new mom. Now that I am reaching my 6 month anniversary of opening my new space in Northampton, Massachusetts, I figure it is time to get creative again. 
The reason for this blog besides allowing myself the occasional rant session, is to hopefully educate and inspire you, the readers. I love my profession as an acupuncturist and healer. It is part of my "job" to pass along everything I know so that you too can live a happier and healthier life. So to health, healing and happiness, enjoy!
My Favorite Homemade Granola
2 Cups whole grain quick rolled oats
¼ cup of crushed pistachios
¼ cup of maple syrup
2 Tbsp of vegetable oil
1 tsp on vanilla
"zest" of one orange
¼ cup of golden raisins
¼ cup of craisins ( I like the flavored ones, cherry or orange)
Preheat oven to 300 degrees.
• In a large bowl mix the dry ingredients and orange zest together. Leave the dried fruit out to the side.
• In another bowl mix the sweetener, oil and vanilla extract
• Add the liquid to the dry ingredients and mix thoroughly.
• Spread the granola in a shallow baking pan. Bake for 25 minutes.
• Add dried fruit and cook for an additional 5 minutes.
• Remove from oven and let it cool on the baking sheet.  Once the granola has cooled, store in a closed container.
*Tip: Place some fresh raspberries and chopped banana in a bowl, top with Greek yogurt and then add the granola. YUMMY!